Top quality training
Do you want to become a wind technician or upgrade your professional skills? European Wind Academy is the right choice.
Thanks to our experienced team you will be professionally trained in Basic Safety Training according to Global Wind Organization standard. EWA management system, facility and training team is certified by DNV GL. This means that our services meet the highest European standards.
On top of this our close cooperation with Fairwind, a leading provider of one-stop solutions for the installation and service of onshore and offshore wind turbines, keeps us as close to the business as possible.
Training
Receive training
European Wind Academy offers a professional GWO Basic Safety Training and Basic Technical Training. Interested? Book your training today.
Development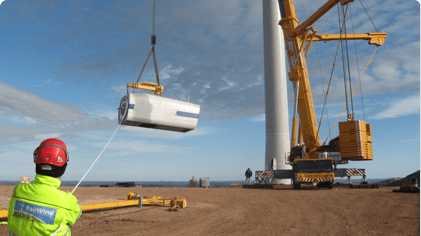 Thanks to very close cooperation with FairWind we offer professional courses run by practitioners. Our trainers have extensive knowledge and many years of professional experience.
Contact us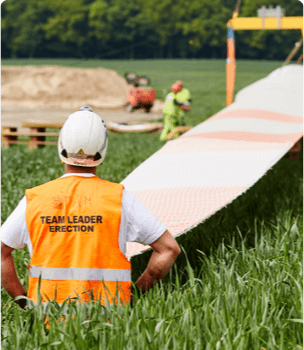 By participating in courses organised by European Wind Academy you greatly increase your chances of working for the largest wind energy companies.
Contact us
Our BST and BTT courses are officially approved by Global Wind Organisation. This means quality and professionalism.
Determine your personal development path
Wind energy is probably the fastest-growing renewable energy source. With the rapid increase of wind farms all over the world wind energy professionals are constantly in high demand.
Thanks to proper training and right personal development path you can become a true expert in the field and benefit from a well-paid and interesting job.
GWO Basic Safety Training is the first step to an exciting career. In addition, this is a prerequisite for working for the largest companies in the industry.
Every great business is built on relations
At European Wind Academy we know that good relations are essential to run healthy business. Therefore we do our utmost to keep our partners and clients satisfied with our services.
"As a sister company, EWA has succeeded in achieving the same high standard of flexibility, quality and attention to detail, which characterises FairWind.
We look forward to a shared future growth where both companies expand their scope of expertise and geographical footprint."
International career
A career in wind energy sector means working in an international and diverse environment. Everyday professionals from various countries cooperate developing onshore and offshore wind farms all over the world. To perform their work successfully they need a solid training and technical education.
Thanks to qualified trainers and close cooperation with many international companies, European Wind Academy will enable you to work in this dynamic industry in Poland and abroad.
Work as a wind turbine technician. Complete your training and certification
Receive training
Got questions? Feel free to ask.
We are here to help you!